.
What is REDIPRA?
---
.
.
The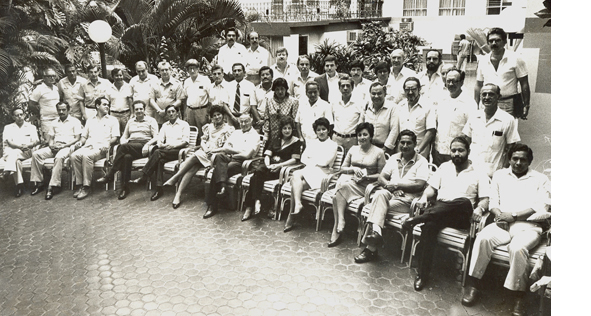 Meeting of Rabies Program Directors of the Americas (REDIPRA) was created as a result of the RIMSA III and of the session 21.a from PAHO's Directive Council. In December of 1983 was established the first REDIPRA reunion, in Guayaquil, Ecuador, which were approved the strategies and the "Action plan for the urban rabies elimination of the Latin America's main cities", since that 14 reunions has been held.
.
The purpose of the REDIPRA is to review the strategies of the Regional Plan for the human rabies prevention and to recommend actions to the national control programs of the countries to assure rabies transmitted by dogs elimination and to decrease the risks of the rabies transmitted by wildlife species in the Americas.
.
The REDIPRA is consisted by representatives of the ministries of health and of agriculture from the countries of the Americas. In the year of 2015, the 15th REDIPRA shall be attended by 54 representatives from 27 countries of the Americas. Argentina, Belize, Bolivia, Brasil, Canada, Chile, Colombia, Costa Rica, Cuba, Dominican Republic, Ecuador, El Salvador, Guatemala, Guiana, Haiti, Honduras, Jamaica, México, Nicaragua, Panamá, Paraguay, Peru, Suriname, Trinidad Tobago, United States of America, Uruguay e Venezuela.
.
Representatives from UN's specialized organisms and intergovernmental organisms shall participate as observers; as well as civil society entities (including NGOs); productive and commercial sector entities; investigation institutes; universities, international technical cooperation and financial agencies.
.
PAHO gather REDIPRA approximately every 2 years, which the reunion's conclusions and recommendations are presented for consideration and approval to the ministries of health and agriculture of the PAHO's state members during the Inter-American Meeting, at the Ministerial Level, on Health and Agriculture (RIMSA). About the rabies elimination programs, the regional intersetorial policies are discussed in the RIMSA to be submitted by the PAHO's Directive Council.
.
Cooperating with the American countries for the human rabies transmitted by dogs elimination is one of the Veterinary Public Health Program's priorities of the Pan-American Health Organization (PAHO).
.

Photo of the 1st Meeting


.